Ideas For Acne Home Cures
For those seeking acne home cures, it is preferable to address both the diet, as well as the hormonal imbalances that exist.
One approach uses a tea made from readily available herbs. For acne diet information, see my acne nutrition article here.
This tea, suggested by David Hoffman in his book, The New Holistic Herbal, is below.
1 Part Blue Flag

1 Part Cleavers

1 Part Echinacea

1 Part Figwort

1 Part Poke Root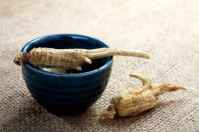 The tea should be drunk 3 times a day. Boil the herbs and then discard them, leaving the tea.
The idea behind this is to help the body metabolize fats and carbohydrates, as well as helping the body's ability to eliminate by-products. This mixture contains herbs that support the liver, lymphatics, and clear the system generally.
Topical acne home cures suggested by Hoffman is a face or body wash made from marigold, chickweed and witchhazel. Boil the herbs to obtain an infusion, and mix the ingredients together. Apply as needed.
If you want to try the precision of a pre-made natural acne treatment, try this alternative to acne home cures..